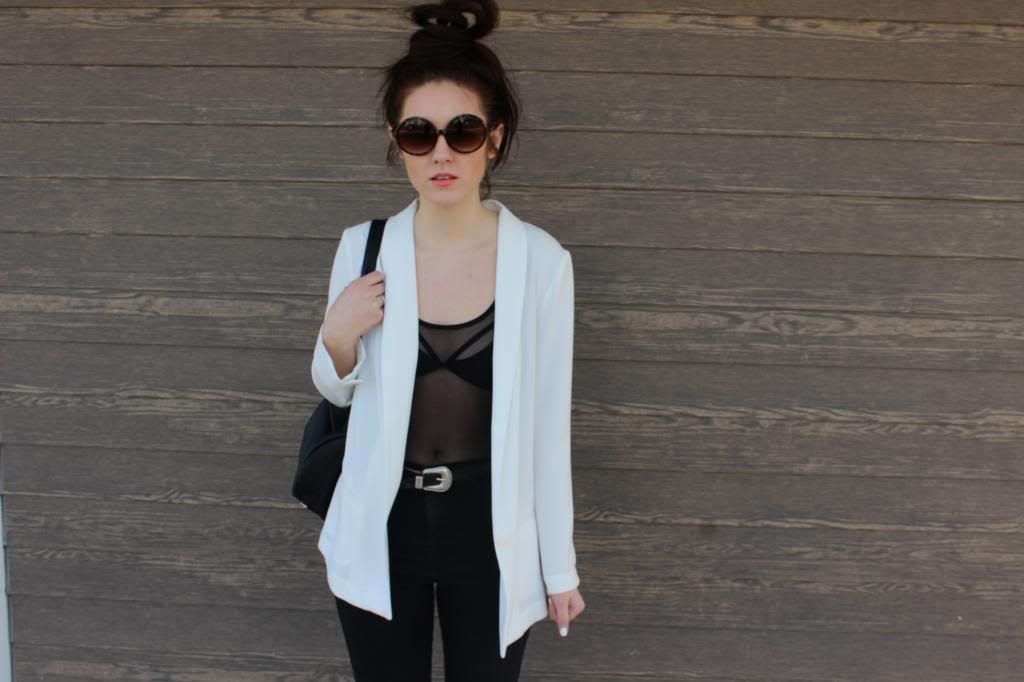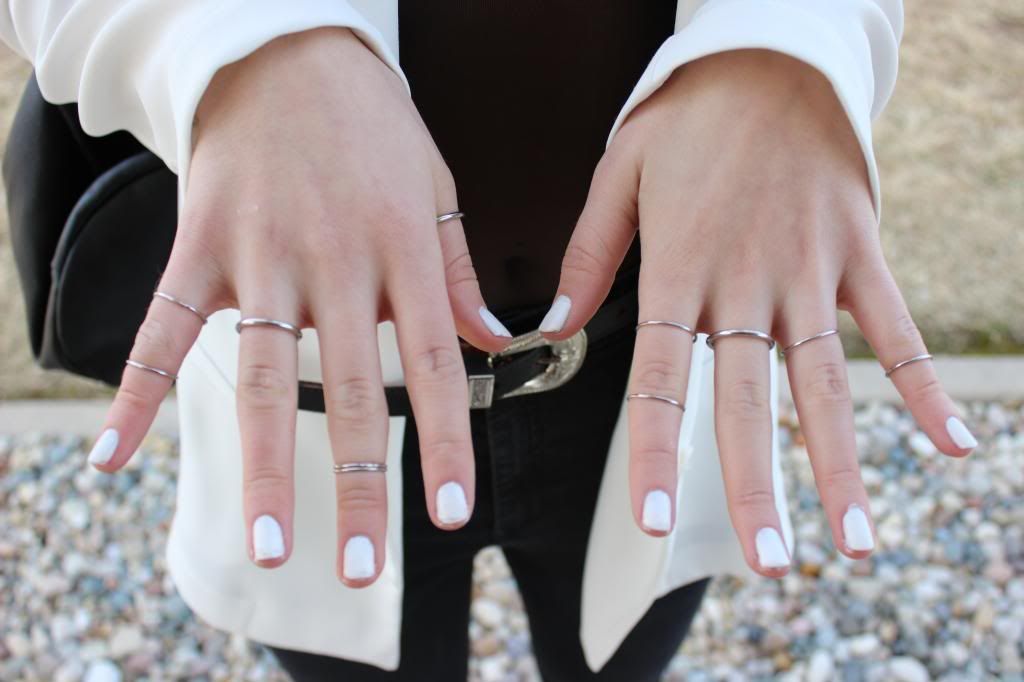 Can we all just talk about how badly i paint my nails? That's terrible. I pretty much just paint my fingers and then wash it off in the shower..whatever.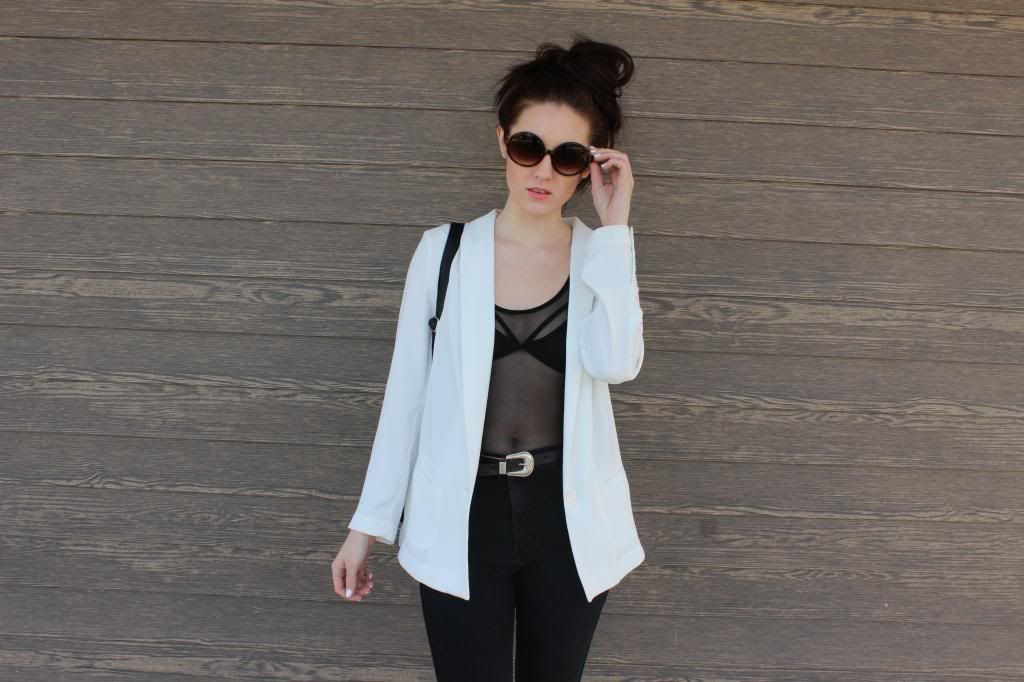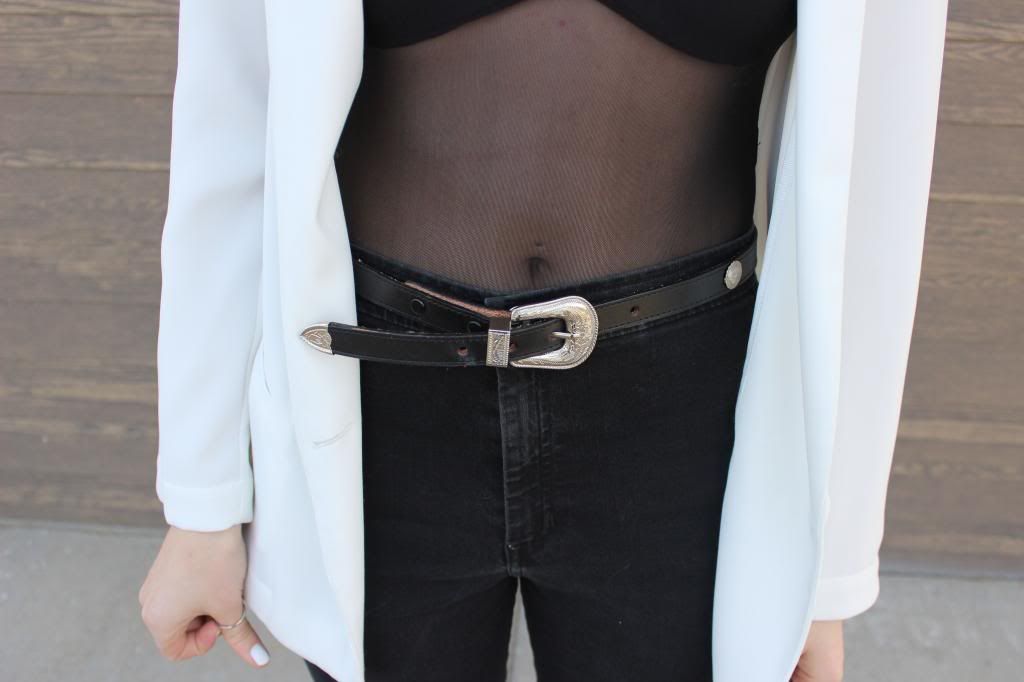 I've never had a body suit that fits me..ok well i've only had 3 my whole life but every one i try is too short for my torso. Even my american apparel one in a medium is a little too short, so i was shocked when this mesh number i got from forever 21 fit! Gives me hope. Because i love a good body suit.
I got this blazer in the zara sale last month. They only had it in a medium but i went ahead and thought it would look alright oversized. I added this awesome belt i got on ebay for 5 bucks which totally came from like a western outlet. I've been loving these steve madden peep toe heels i got from piperlime. They just go so good with anything. I hope to get more peep toe heels this spring i'm diggin it.